EBB and Flow: J Geiger
AT J GEIGER LETTING LIGHT IN IS AS IMPORTANT AS KEEPING IT OUT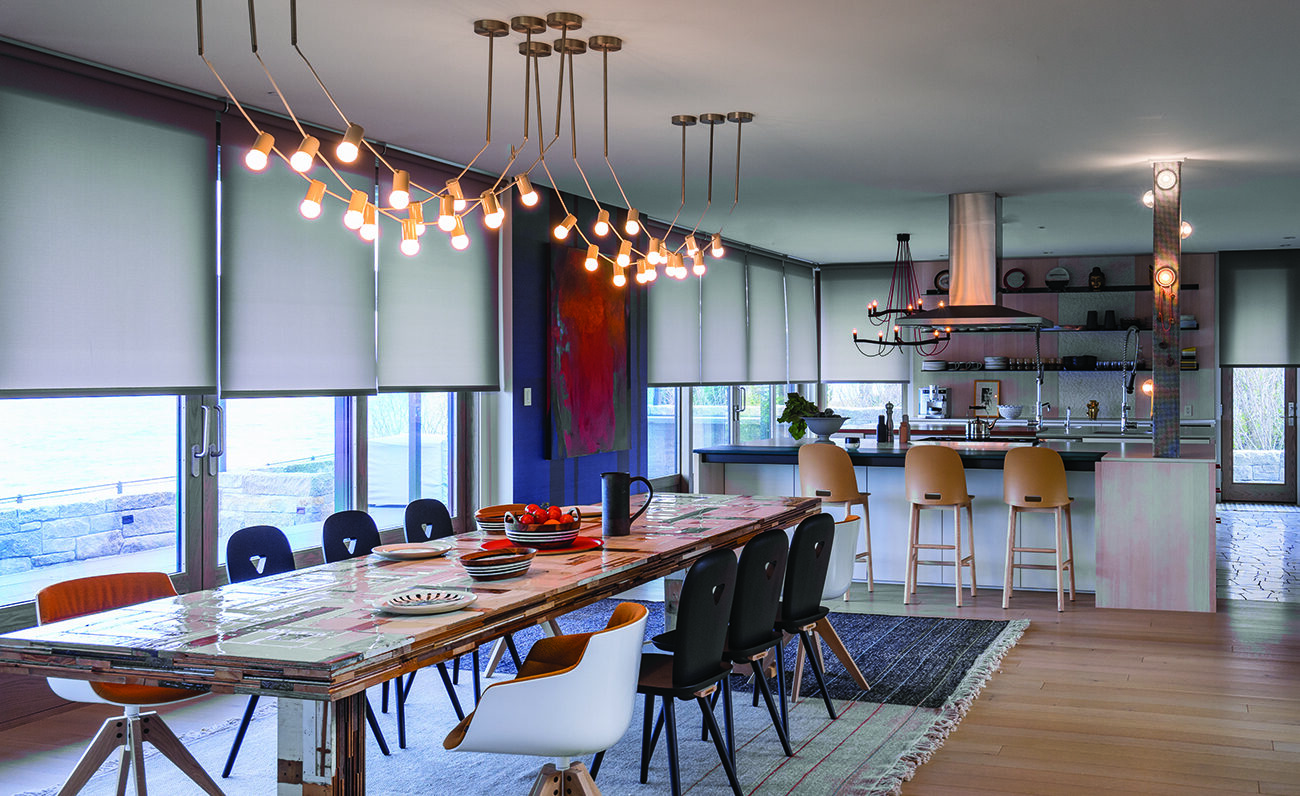 When purchasing real estate or designing a home, most people prefer rooms with an abundance of light. J Geiger Shading's mission has been to discover ways to let light in, yet block it when necessary, all while creating an architectural style. To that end, visible roller shades, without any visible wires, pulls or valances become part of a room's design.
For a Massachusetts project, the mission was to install a shading system that would blend with the décor, and the company worked with interior designer Andra Birkerts to achieve exactly the right look. "The interior design aesthetic demanded a simple treatment that would not overpower the unique furnishings, lighting, and art." She continues, "UV protection was also a need, and the exterior required unifying treatments, as many windows were visible from the street."
For a renovation of a historic mid-1800's row house in German Village near Columbus, Ohio, the traditional brick exterior belies the modern interior. The clean lines and minimalist nature of the furnishings required a clean-lined window system. The company's R Series fit the bill. The rear facade of the living room has been opened up with floor to ceiling windows looking out onto a private garden. A shade wall was installed to create privacy, and to block full sun at the height of the day. The transparency of the shades allows for muted light inside, and creates a warm glow at the sunniest part of the day. Says the company's founder, James Geiger, "The goal of any project architecturally, is to preserve the natural beauty from the outside, while simultaneously displaying it on the inside. We are in essence preserving the quality of the view."
J Geiger is the first automated shading company to expose the shades rather than covering them up. Without unsightly wires or screws, or the need to find space in which to hide shade rolls and motors, shaded windows can now truly be floor-to-ceiling.