Profile: Holly Hunt
Designer Holly Hunt launched her first showroom in 1984, and the company has been changing the design conversation ever since.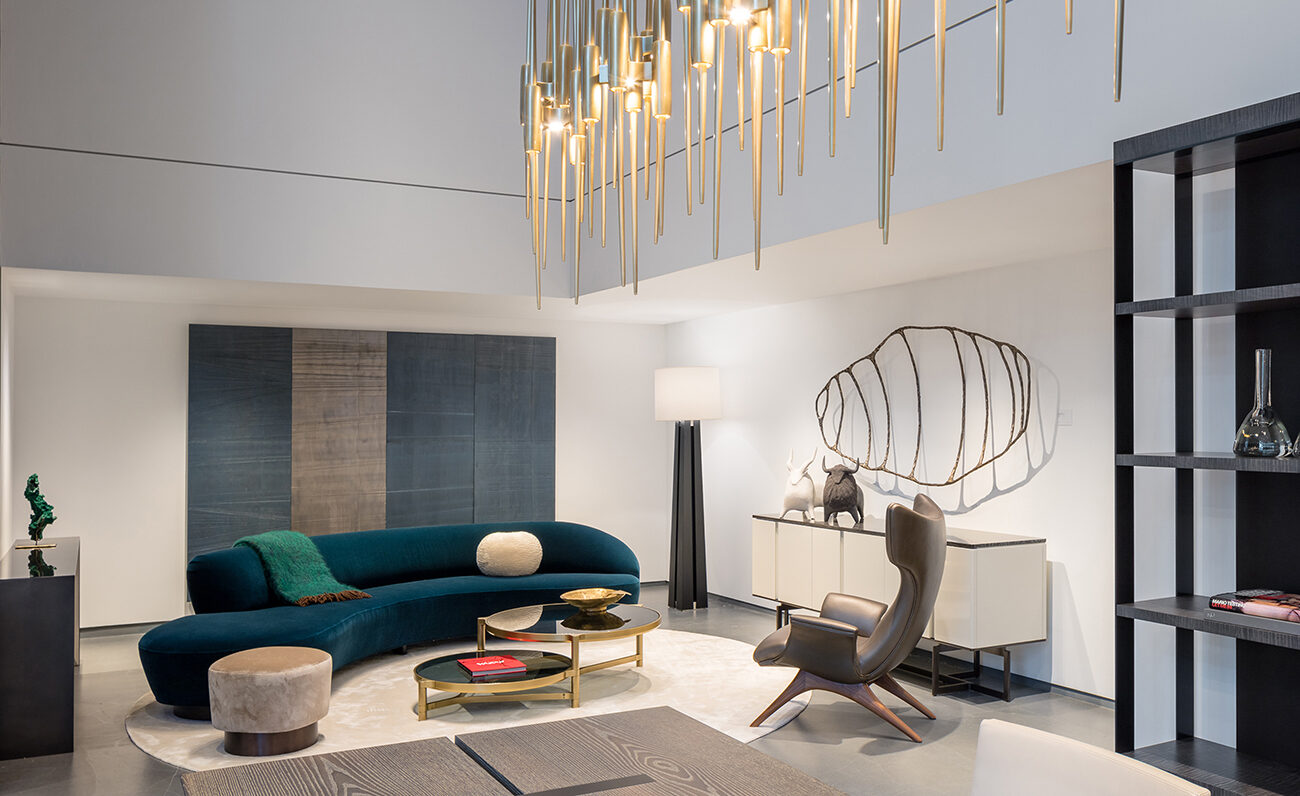 The notion of a luxury showroom conjures up a myriad of expectations, but Holly Hunt's 15,000-square foot, street-level showroom surpasses all of them. It is dedicated to the Holly Hunt Studio portfolio of minimalist, well-proportioned furniture and lighting designed and produced in-house, as well as Vladimir Kagan's iconic designs. From indoor and outdoor furniture, to lighting, rugs, textiles, and leathers, each design features a flawless attention to detail, scale, and proportion. "I have long believed living and working in well-designed spaces enriches one's life experience as well as adds clarity in performance at work. Interior design today embraces a culture growing in appreciation of quality," says Holly Hunt, owner and founder of the eponymous brand. It is Hunt's streamlined, tailored aesthetic combined with spot-on intuition, and a constantly evolving roster of offerings that leave such an indelible mark. While other Holly Hunt showrooms represent a wider range of one-of-a-kind designers, Hunt's own collections stand out. From the Four Seasons chandelier, which is timeless and edgy, to the materiality and strong presence of the Satellite tables, Hunt's eye is unparalleled. This year, two new textile collections make an appearance: The St. Mortiz Collection, inspired by the wintery landscape of the Alps, includes icy pale colors in sumptuous textures, and Nordic, a new nubuck quality leather. The Spa Collection, launched through Hunt's Great Outdoors brand, is grounded in airy whites, warm neutrals, and Spa, a beautiful new shade of green.
The Bloom pendant by Alison Berger is inspired by the life cycle and anatomy of a flower.

Harmonious curves are the hallmark of the graceful Minerva dining chair.

The thin profile of the Obsidian console makes it a sharp and contemporary accent piece.

The Spectre side table showcases the interplay between postitive and negative space.

The inviting Surf Club Chair is modern and cozy at the same time.